Welcome to Zack FM 105.3
Zack FM  plays a great selection of music from the sixties to today.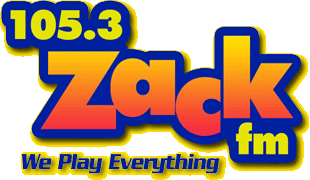 Here's what you can expect to hear....
Lionel Richie, Aztec Camera, Phil Collins, Yazz, Queen, Cliff Richard, Kim Wilde, Dire Straits, Bruce Springsteen, Robert Palmer, Tom Petty, REO Speedwagon, Roxette, Spandau Ballet, Deacon Blue, Prince, David Essex, Fleetwood Mac, Gun's 'n Roses, Divine Comedy, Del Amitri, Supergrass, Pulp, Jeff Lynne, Tina Turner, Mike and the Mechanics, Duran Duran, Crowded House, UB40, OMD, REM, The Corrs, David Gray, Squeeze, Chris Isaak, Madonna, The Mavericks, Kirsty McColl, Caro Emerald, Kylie, Travis, Keane, The Coral, The Feeling, Bon Jovi, Red Hot Chilli Peppers, James Blunt, K. T. Tunstall, U2, Scissor Sisters, Pink, Oasis, Paul McCartney, Mika, Lily Allen, Duffy, Lady Antebellum, Amy Winehouse and much, much more. We also play songs you don't often hear on the radio including classic album tracks and USA Billboard Top 10 hits.
To all our American Listeners we wish you a
happy Thanksgiving Holiday
from all at Zack FM 105.3 Mildenhall.
MAIN MENU
PROGRAMS
Advertise With Zack FM 103.3
105.3 Zack FM,
Address
5 Mill St, Mildenhall, Bury Saint Edmunds IP28 7DP
Text  07804 13 12 15
Switchboard: (01638) 711-177
studio@zackfm.com