All about Zack FM
Zack FM - YOUR local radio station! We are here to entertain you 24 hours a day, 7 days a week. We take great pride in our output and are very proud to have hosted shows on air all day, every day. Our music policy is simple, "We Play Everything!" It's not just our slogan - its a promise! Just tune in and have a listen. Throughout the day, Monday to Saturday you will hear classics from the seventies, eighties, nineties, noughties and teens - not forgetting the current charts hits of today too. Tune in at 9am Monday to Friday and we may take you back further in time with The Steve Penk Rewind Hour. Whilst we are mentioning Steve, he also gives you an hour of wind up phone calls at 10am to bring a smile and sometimes a cringe to your morning (how does he get away with it?)
Also on air weekdays are household names such as Rick Dees (yes - him of Disco Duck fame!) and John Tesh. Breakfast is served up by Juice, a show guaranteed to get your day off to an upbeat, fun-filled start as he shakes you out of bed with the news you can use and the daily challenge. Kev Reed delves deep in to our record library at 1pm and Allan Lake will keep you company on your drive home from 5pm not forgetting Doug Kramer who will entertain you through the evening at 7pm. If you prefer a friendly voice to interact with late evenings instead of sitting comatose in front of the TV, Flip Miller is your host at 9pm Monday with her hour long all request show and Tuesday she co-hosts our dedicated "Live and Local Show" with Chris T. Wednesday its "The Pluggin Baby Radio Show" with the legend that is Emma Scott. Chris T brings you his "Nite Grooves Show" on a Thursday. Friday evenings from 7pm its the institution that is "The House of Zack" with Mark Davis. Late nights at 11pm you will hear great music and chat with Simon Davis followed by Gaz Woodland. As you can see, Zack FM has so much to offer and we have not even mentioned Movie Weekly with Stu on Monday evening at 10pm or the superb Paul Mindy on Friday evenings.
Weekends are a little different on Zack FM. Saturday breakfast hears Hamish get your weekend off to a cracking start followed by Mark Fox. We are lost for words when it comes to describing the Mark Fox Show - lost for words however, is something Mark never is. Shall we just say, nobody does radio like Mark Fox, its an experience. Following on from Mark is Tony James before Juice proves, without doubt, Saturday afternoons really are "the best time of the week." We can easily be the soundtrack to your Saturday evening party with Adelaide at 5pm and our Dance Anthems from 7pm including Chris T, Cookie's RnB Party and Roger Sanchez shows.
Sundays are the home of "Solid Gold Sunday" on Zack FM. Retro radio at its finest. The playlist (as if we ever had one!) is torn up and thrown in the bin as we turn back the hands of time from 5am FOR A WHOLE 22 HOURS of classic hits spanning the sixties through to the nineties. Our Sunday jocks really know their music and take great pleasure in bringing back the musical memories of yesteryear. Dave Caine gets the classic hits underway at 5am followed by Emporer Rosko at 8am. Derek Thompson (Are you well?) takes you through from 9am until 11am. Chris T's Sunday Grooves is a a veritable treasure trove of gems at 11am and The Tony James Gold Mine finds him digging deep in to his personal record collection at 1pm. Mark Fox returns at 3pm followed by Janey S. If Classic Rock is your bag, you really do not want to miss Jarvo's Rock Show at 7pm, there really is no better way to get revved up for the week ahead. Flip hosts Sunday Night Live at 9pm discussing the hot topics of the week. Its Angelina with Mind, Body and Soul at 11pm. We bring Solid Gold Sunday to a close with Geoff Dorsett between 1 and 3am in the early hours of Monday morning.
Zack FM are here to help promote and possibly even join you at your local community event. To date, we have attended firework displays, Christmas light switch-ons, music festivals and fetes. Pop an email through to studio@zackfm.com to discuss this further. Each October we host a 24 hour radio marathon to support and raise money for the Addenbrookes Charitable Trust, a cause very close to our heart.
Zack FM, great radio and something for everyone whether you are in the car, at work or need some company at home. You will find us on 105.3 on your FM dial, on DAB in Norwich and Cambridge and online through this website, TuneIn Radio and our dedicated app for your mobile phone or tablet. To download the app - free of charge - just search "ZACK FM" and look for ZACK FM Mildenhall UK in your Apple or Android app stores. If you use ALEXA, simply ask your device to "PLAY ZACK FM RADIO PLAYER" to use our very own streaming skill.
At Zack FM, we are always looking for volunteers to join our team and can offer training in all aspects of radio production and presenting. Give us a call or pop an email through to studio@zackfm.com
So, that is what we offer to our listeners but what about our local businesses in the area? Well read on for some amazing opportunities to help you promote your business and get your message over to our audience. If you are listening to Zack FM or reading this website, chances are your potential new customers are too!  
Advertise - Why Radio?
7 GREAT REASONS FOR YOU TO MAKE RADIO YOUR MEDIUM OF CHOICE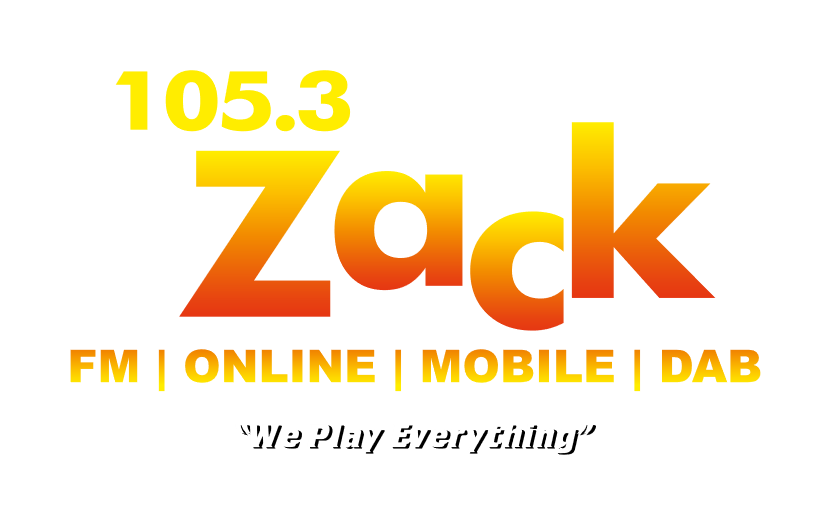 1. RADIO OFFERS EFFICIENT TARGETING
 Radio targets audiences efficiently because different stations attract different listeners. This allows advertisers to talk selectively to the groups they are most interested in. Added to this is radio's local structure, which means that brands can focus their activity very effectively onto key market areas.
2. RADIO REACHES PEOPLE AT RELEVANT TIMES AND PLACES
 Most radio listeners are engaged in another activity, and this means that advertisers can reach listeners at key 'touchpoints' - when they are on the school run, surfing the internet, before going out on Friday nights, and so on. And now that radio can be heard on mobiles, on the internet etc, these touchpoints are becoming even more widespread. Research shows that advertising which is relevant to a listener's other activity is over 60% more likely to be recalled.
 3. RADIO REACHES OUT IN AN AD AVOIDANCE WORLD
 Research shows that radio, together with cinema, has the lowest level of advertising avoidance - people rarely switch stations, and are available to listen to any message that is relevant, creative, intriguing etc. This is a great opportunity for advertising who want to reach out to new customers, or to tell existing customers something they didn't know.
4. RADIO HAS A "MULTIPLIER EFFECT" ON OTHER MEDIA
 Radio's way of multiplying the effect of other media is a feature of multi-media research studies. Radio's multiplier effect seems to originate in the fact that it is an audio-only medium, and therefore stimulates a different part of the brain.
 5. RADIO HAS A LARGE "SHARE OF MIND" AWARENESS FOR A BRAND
 In the same that radio stations create chart music success, they create a sense of ubiquity for a brand. This is for two main reasons - firstly, because radio ads are on frequently and secondly because listeners tend to spend so long listening (on average 14 hours per week). An advertiser which is big in radio can create a disproportionately large share of mind for itself for low entry level.
6. RADIO DRIVES RESPONSE, ESPECIALLY ONLINE
 Radio has always been a strong 'call-to-action' medium, and this is even more true in a world where consumers access brands via the internet. Recent radio and internet joint research revealed that at any given time a fifth of internet surfers are listening to radio - so they are a click away from interacting with a brand.
 7. RADIO IS "A FRIEND"
 Listeners use radio for emotional reasons - to keep their spirits up, to stop themselves from feeling bored in a car or isolated while doing daily chores. This leads to them seeing radio as a kind of friend, and this is a valuable context for an advertiser to appear in. It is even more powerful when advertising extends through into branded content - sponsorships & promotions. When a radio station presenter talks about 'our friends at Company X', the listener is hearing about a friend of a friend - this has a strong effect on bringing a brand closer.
 Call our sales department today and find out just how cost effective advertising on Zack FM really is.  (01638) 711-177 or E-Mail sales@zackfm.com
Testimonials 2
Sounds a bit like Blondie , call me from Winston in Newmarket !!
PROGRAMMES
Breakfast with Juice Weekdays
The Steve Penk Rewind Hour
Classic Rock with Jarvo
House of Zack with Mark Davis
Rick Dees in the afternoon
Emporer Rosko LA Connection
Movie Weekly with Stu
Solid Gold Mornings with Derek "Tommo" Thompson
Address
Zack FM.
5A Mill St, Mildenhall, Bury Saint Edmunds IP28 7DP
Text the studio: 07480 98 62 66
Email: studio@zackfm.com (also for sales enquiries)
Switchboard: 01638 711 177 (press 1 for studio)
Sales: 07957 351 420